BOYNTON OASIS CONDOMINIUM ASSOCIATION, INC.
c/o GRS Community Management
3900 Woodlake Blvd. Suite 309 Lake Worth, FL 33463
TEL: 561-641-8554

FAX: 561-641-9448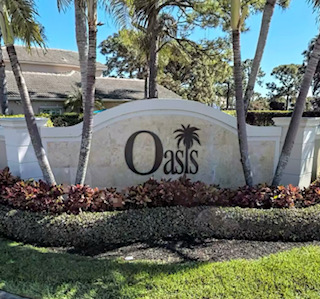 BOYNTON OASIS CONDOMINIUM ASSOCIATION, INC.
Community Features:
BOYNTON OASIS CONDOMINIUM ASSOCIATION, INC. is a community of 78 Townhomes located in Boynton Beach, FL.
Homeowner Information:
To Access Community News, Schedules, Calendars and Events, click here:
https://boyntonoasis.com/
Regularly Scheduled Meetings:
The Board of Directors meets once a month.
Association Financial Information:
Each unit is responsible for a monthly assessment to the Association, due on the 1st of each month. Payments are considered late on the 10th of each month and may incur a $25 late penalty fee.
Community Restrictions:
Please refer to the Association Rules and Regulations. Some common restrictions are:
PET RESTRICTIONS:
No animal other than household, domestic animals (dogs, cats, small birds) shall be permitted.
No animal may be kept, bred or maintained for any commercial purpose.
Pets must be leashed at all times.
Owners must properly dispose of waste.
No animal shall be allowed to constitute a nuisance.
No More than 2 Pets are allowed.
PARKING RESTRICTIONS:
Only 2 vehicles per unit.
Guest parking is for guests only.
Street parking is prohibited.
No Commercial Vehicles.
Application for Purchase or Lease:
An application and certificate of approval are required for each purchase and lease in the community. A link is provided above to obtain the application package and instructions for submitting the fees and documents to GRS Community Management.
Architectural Changes:
All exterior changes must be approved by the Board of Directors. Please download an application by clicking on the link above. Applications are submitted to the Board at boyntonoasiscondo@gmail.com
Garbage and Recycling:
Garbage pickup is scheduled for Tuesday and Friday.
Recycling pickup is on Friday.
Bulk and Yard waste pickup is on Tuesday.