Greystone Homeowners Association, Inc.
c/o GRS Community Management
3900 Woodlake Blvd, Suite 309, Lake Worth, Florida 33463
TEL: 561-641-8554

FAX: 561-641-9448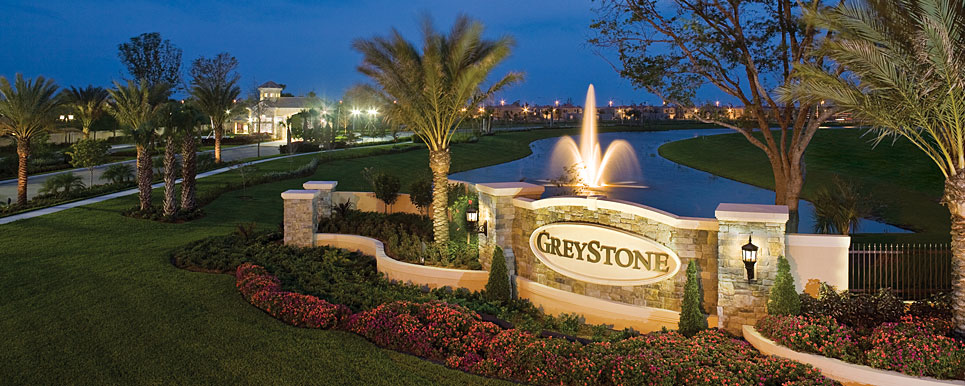 Welcome to your community public web page! Feel free to explore the features and documents available to the public on this web page. If you are a resident of the community, click here to log into your account as well as your community's private web page.
GREYSTONE is a family community with over 157 acres in our gated entrance we have 488 single family homes and 64 townhomes.  Our 4.74 acre recreation site includes a resort style pool, a separate wading pool, basketball and sand volleyball court, tennis court, a fitness center with state of the art exercise equipment and so much more.
Regularly Scheduled Meeting:
The Board of Directors meets monthly or quarterly as needed, all notices are posted at the clubhouse.
Association Financial Information:
Each unit is responsible for a QUARTERLY assessment to the association, due on the 1st of each QUARTER.  Payments are considered late on the 15th of each month and may incur a $25.00 late penalty fee.
Community Restrictions:
Please refer to the association rules and regulations.
Application for Purchase or Lease:
Please refer to the association rules and regulations.
Architectural Changes:
All exterior changes must be approved by the architectural review board.
Garbage and Recycling:
Garbage pickup is scheduled for TUESDAY/FRIDAY. Recycling is on TUESDAY and bulk pickup is FRIDAY.