Silver Glen at Citrus Isle
c/o GRS Community Management
3900 Woodlake Blvd. Suite 309 Lake Worth, FL 33463
TEL: 561-641-8554

FAX: 561-641-9448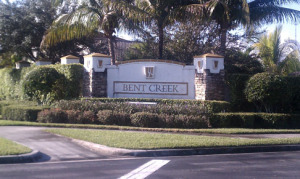 Welcome to your community public web page! Feel free to explore the features and documents available to the public on this web page. If you are a resident of the community, click here to log into your account as well as your community's private web page.
Community Features:
Silver Glen is a community of 99 Single Family Homes, located in Lake Worth, FL. The community is gated. Offers: a swimming pool with cabana area. All grass cutting and trimming, irrigation checks quarterly.
Regularly Scheduled Meetings:
Meetings are held at GRS office NOT THE CHURCH. SECTION 190- ON STREET PARKING, PARKING ACROSS SIDEWALK, PARKING ON LAWN OR COMMON AREAS IS NOT PERMITTED
Association Financial Information:
Each unit is responsible for a MONTHLY assessment to the association, due on the 1st of each MONTH. Payments are considered late on the 15th of each month and may incur a $25.00 late penalty fee.
Community Restrictions:
Please refer to the association rules and regulations. Some common restrictions are:
PET RESTRICTIONS- UP TO TWO PETS PER HOME with no weight restrictions listed.
PARKING RESTRICTIONS- no cars can be parked on the roads at night. All cars must be in driveway or garage.
LEASING – Homes may not be rented until the owner has owned for 1 year.
Application for Purchase or Lease:
An application and certificate of approval are required for each purchase and lease in the community. The application fee for resale or lease is $100.00 application fee and $50.00 gate change fee, payable to Silver Glen and $50.00 administration fee, payable to GRS Management Associates, Inc. Owners of all rented units must pay a $1500.00 deposit to the Association to protect the Association from damages by their tenants. All payments must be in the form of a money order or cashier's check. A link is provided above to obtain the application package and instructions for submitting the fees and documents to GRS Management Associates, Inc.
Architectural Changes:
All exterior changes must be approved by the architectural review board. Please download an application by clicking on the link above.
Garbage and Recycling:
Garbage pickup days are Wednesday and Saturday with recycling and bulk pickup on Wednesday only.