Manage Your Community's Documents Online with gVault
Gone are the days of filing cabinets and lost documents. Exclusively for Board Members, gVault is a state-of-the-art document management solution that allows them to access their community information from anywhere they have internet access, securely store and share documents across their team, and automatically manage workflow processes such as invoice approvals.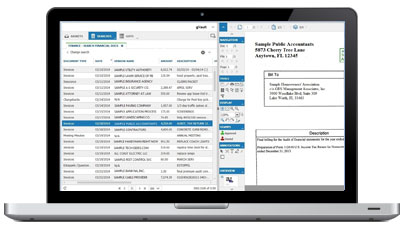 Make Life Easy
Manage Your Information from Anywhere
All your community documents are available online, so you can access all your document needs from the comfort of your home, from your desk at the office, or even at the beach.
Easily Search & View Community Documents
With gVault, all of your community documents are uploaded and indexed, which allows you to easily search and view the documents you need in a matter of seconds not minutes or days.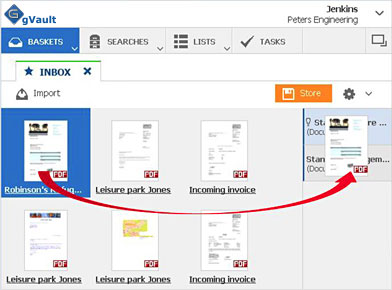 Protect Your Information
Keep Your Documents Safe & Secure
gVault was built to ensure the utmost security of your documents. Hosted in a Tier IV best-in-class data center designed for mission critical applications, you can rest easy knowing your information is protected.
Ensure Business Continuity
In a world of uncertainty, it's essential to ensure your information is always available. With gVault you won't have to worry about natural disasters or lost documents. Your information is backed up, easily searchable within the online filing system, and workflow history is stored for future reference.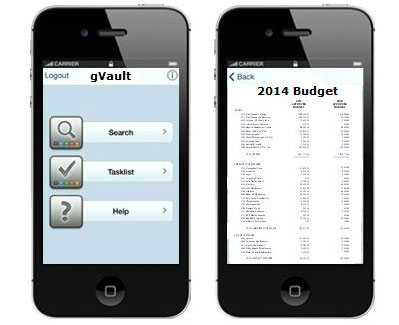 Streamline Your Operations
Approve & Process Documents from Anywhere, Anytime
Don't wait for the mail or your next meeting, login to gVault from any location at any time to review and approve invoices, which we can automatically process with the required levels of approval.
Let gVault Automate Processes & Follow Up for You
You don't have to worry about the invoice approval and payment process any longer. Set up approval workflows and throughout the process gVault will follow up automatically with emails. The tracking and notifications will keep your management company, community manager, and board members organized and on time with invoices.
Manage All Your Documents Online, Securely
Financials
Invoices
Meeting Minutes
Insurance Policies
Budgets
Vendor Agreements
Owner Files
Architectural Applications